About Us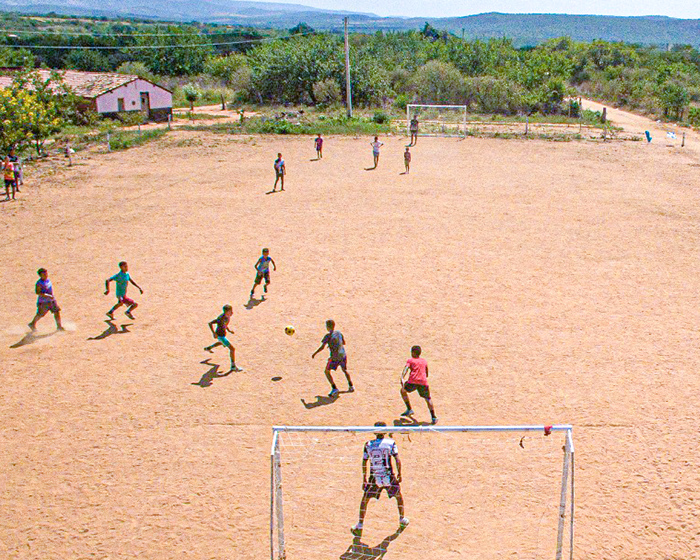 FUTURE POSSIBILITIES
FOR CHILDREN
Let's support our children's dreams!
The parent organization, Edmílson Foundation in Brazil was
founded in 2005 by former Brazilian soccer player Edmílson.
Edmílson spent his childhood in a poor area of ​​Taquaritinga, Sao Paulo, Brazil. His turning point came when he was 12, after a man who spotted him playing grass soccer realised his potential and invited him to a football club. The club helped Edmilson hone his playing skills and he went on to become a Brazilian national football player. Edmílson's life-changing moment came about simply because one man saw the potential in him.
"I want to create a little 'trigger' like the one I was given."
It was this awareness and deep gratitude that motivated him to establish the foundation. Today, we support the dreams of children in Brazil and around the world.
Mission
Cherish a child's dream.
Vision
Communicate the value and importance of having a dream.
Support children who need help to realise their dreams.
Provide children with a field to take on challenges of the world.
Profile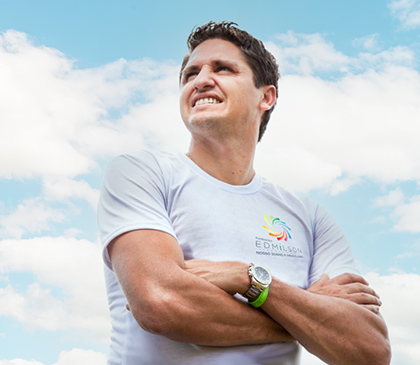 Edmilson Funds Asia Representative
Edmílson Moraes
Former professional footballer Edmilson is Brazilian and was born in Taquaritinga, Sao Paulo, Brazil. He played with teams Sao Paulo, Lyon and Barcelona, spending four seasons each in the last two clubs. As defensive midfielder or central defender, he met with both team and individual success. Having won 39 caps with Brazil, Edmilson represented the nation at the 2002 World Cup, helping it win the tournament.
Career
Sao paulo

Copa CONMEBOL 1994
Recopa Suda Mekarina 1994
Campeonato Paulista 1998, 2000

Lyon

Ligue 1 2002-02, 02-03, 03-04
Coupe de la Ligue 2000-01
Trofe des Champions 2002, 03

Barcelona

La Liga Espanola 2004-05, 2005-06
Supercopa de Espana 2005, 06
UEFA Champions League 2005-06
Member
Singapore
Representative Director

Edmílson Moraes

Board Director

Star Police Inc.

Yoshiaki Hayashi

Board Director

SKYLIGHT CONSULTING Inc.

Kazuyuki Miyashita

Board Director

Former Professional Footballer

Jun Aoyama

Board Director

Providentia Wealth Advisory Ltd

Yukihiro Shida

Board Director

Providentia Wealth Advisory Ltd

Benjamin LEE
Japan
Representative Director

Star Police Inc.

Yoshiaki Hayashi

Board Director

SKYLIGHT CONSULTING Inc.

Kazuyuki Miyashita

Board Director

Ichihara Heavy Equipment Construction Inc.

Takaaki Ichihara

Board Director

Former Professional Footballer

Jun Aoyama